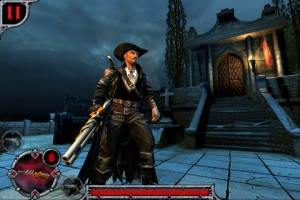 Chillingo has been a bit secretive about their upcoming title Vampire Origins after releasing some very impressive looking 3D screenshots back in April. Today, they released some more screenshots and the first gameplay video from the upcoming title.
The game is described as featuring "immersive cutting-edge adventure mixed with fast-paced, intense fighting action".
New screenshots are included below:

The game is being developed by Ice-Hill and is expected in the coming weeks.