Sentinel [App Store] is one of the best tower defense games out for the iPhone, and it's just getting better with age thanks to Origin8's commitment to updates and improvements. 1.4 features a hefty helping of new content, as well as some much needed balance changes.
At $2.99, Sentinel was hard to pass up, but with the addition of new maps, enemies, and turrets and $0.99 price drop, this is a must-have for anyone interested in the genre.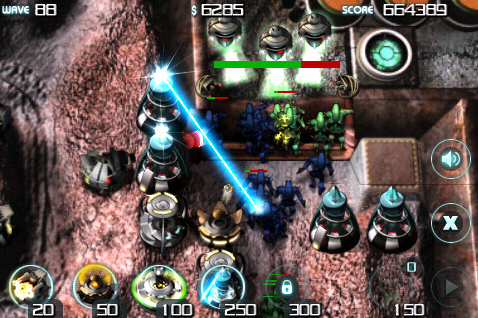 Here is the complete list of changes in 1.4:
New map added

New type of turret added

New enemy added

New destroyably structure added

In-game music is now available

Repair drones now have a toggle for repair/harvest

Easy and Medium skill settings are now easier

Hard and Psycho skill settings are now harder

Many minor balance changed and bugfixes
As soon as I'm finished with this week's Star Defense Tournament, I'm sitting down for some quality time with the new Sentinel update.
App Store Link: Sentinel, $0.99 (sale)