React! Games has released the first screenshots from the iPhone version of the 1983 classic Archon. We first reported that the port was underway back in January after React! had announced that they had secured the licensing rights from Free Fall Games.
The game was a huge hit in its time and was ported to a countless platforms. The game, itself, resembles chess but taking another player's piece is not as simple as just moving onto their square. Instead, the two pieces enter a full screen combat mode where they must face off in a battle arena to determine who takes the square.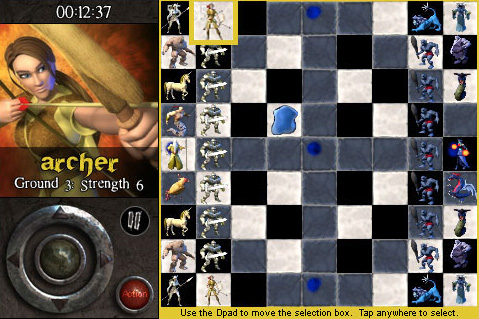 Additional screenshots (click on thumbnails):
React! Games is planning on organizing give-aways and prizes to their
registered forum users
in the lead up to the release with free t-shirts, posters and even custom skinned, limited edition iPod touches.