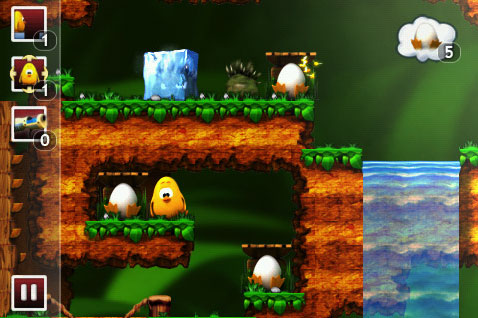 Two Tribes' long awaited iPhone version of Toki Tori [$4.99] has finally arrived in the App Store tonight. The game was originally released for the Gameboy Color back in 2001 and has since been updated for the Wii and now the iPhone (published by Chillingo).

This gameplay video shows two levels: an easy and a more difficult one.
[ Full HD version | Low Bandwidth version ]
The game is divided into four distinct worlds. Once the normal levels in a world are complete, you may proceed to the next world. Meanwhile, a number of "hard" levels from the completed world are also unlocked and can be played at any time.
Overall, Toki Tori is a wonderfully challenging puzzle game that has been very well adapted to the iPhone and comes highly recommended.
App Store Link: Toki Tori, $4.99